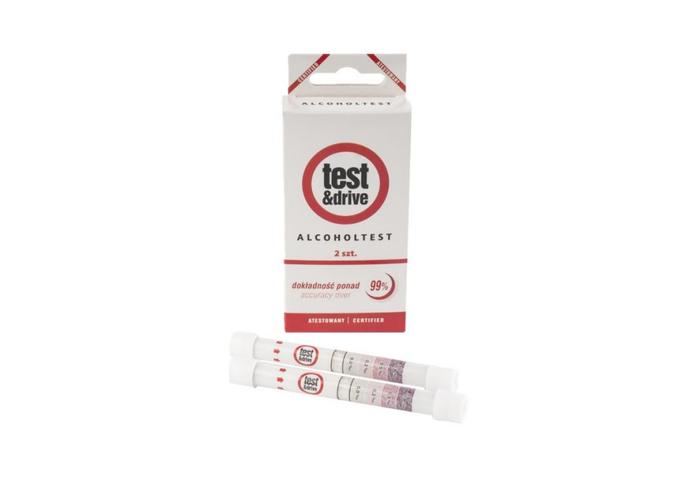 Price for ten Units (Two packets of five)
Under $2.50 each
Accurate. Pocket-Sized. Discrete.
Test & Drive is a disposable breathalyzer (one use only). With an accuracy that exceeds 98%, it was designed to measure alcohol concentration in a breath sample. After blowing, the indicator substance reacts to the alcohol content in exhaled air and the color changes from white to violet. The result is obtained by evaluating the color according to a level scale that is easy to interpret. Very easy to use
"Certified" results!!
Small enough to fit in your pocket.

Get your BAC results within 2 minutes.

Compare your crystal color with concentration scale on the package to get your Blood Alcohol Concentration (BAC) level estimate.
TEST & DRIVE consists of a glass tube that contains a measurement substance (reactivate), absorption granules, foil sheet and two cover caps. It detects the concentration of alcohol in blood in minimum units from 0.2% BAC, which translates into a concentration of alcohol in exhaled air of 0.1 mg/I. It is a breathalyzer of maximum reliability that has been contrasted and certified by the prestigious TÜV Rheinland Organization, with headquarters in Cologne (Germany).

---
SKU #: Test&Drive
---
More Information