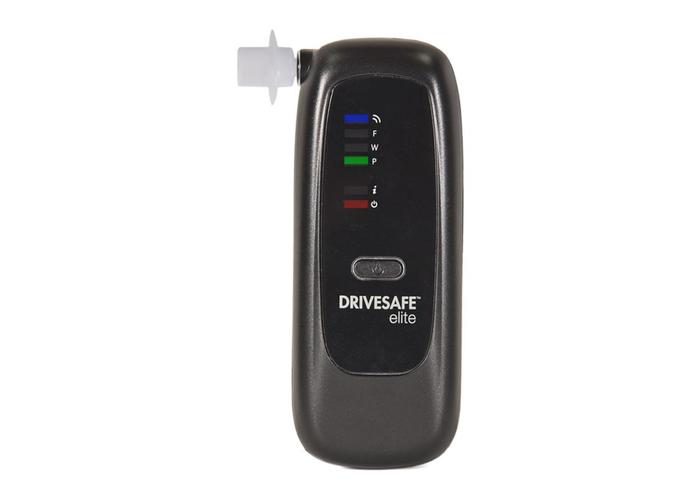 The DRIVESAFE elite Breath Alcohol Tester
Accurate. User-Friendly. Discrete.
Think of the DRIVESAFE elite breathalyzer as a younger brother of the DRIVESAFE II. It is just as user friendly and accurate but is much smaller in size. Everything you already love about our breathalyzers and even more.
Complimentary 1-year warranty.

Perfect fit for people who are always on the go.

Uses industry acclaimed electrochemical sensor; provides accurate results every time you use it.

Get BAC results using only one button.
---
SKU #: 93-002605
---
---
More Information
DRIVESAFE™ elite

Sensor:
Electrochemical
Specificity:
Alcohol only, no response to ketones or hydrocarbons
Breath Sample:
5 second moderate and continuous breath sample
Analysis Time:
< 10 seconds
Recycle (Recovery) Time:
< 10 seconds
Accuracy:
± 5% @ 0.50 mg/L (100 mg/dL, 0.10 g/L)
Display:
4 digit LCD and backlight
Battery:
2 AA alkaline batteries
Battery Life:
1000 tests
Weight:
5.47 oz
Size:
157 mm x 59 mm x 26 mm
Mouthpiece:
95-000145 (oval)
Operating Temperature:
Between 5 and 50º C or 41 and 122 ºF
Calibration:
ALCOSIM™ or equivalent breath alcohol simulator
Complete package:
One mouthpiece